The beauty of the cheetah becomes abundantly clear as does their majestic and noble behaviour. The speed of the cats can really be appreciated in this close up, one-on-one experience between man and big cat.
Encounters with the cheetah, caracal and serval: Every day between 09:00 and 12:30, 13:30 and 16:30.
Experience a Safari Adventure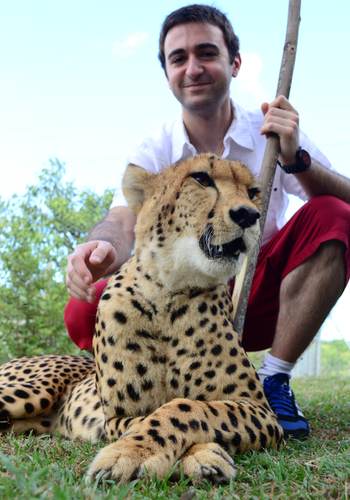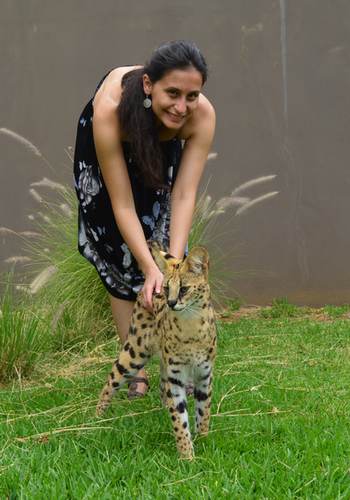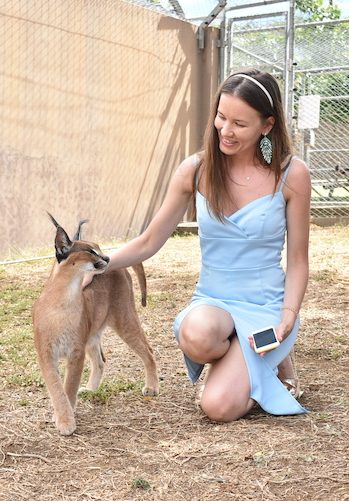 We came all the way from Europe just to do this and were not disappointed. A real 'WOW' time. Never thought I could get this close to a lion.
What to Expect
Encounters are conducted for 10 to 15 minutes inside the enclosure of your chosen animal. Here the rangers and keepers can answer all your questions and inform you about the day to day upkeep of our big cats.
Activity Time
Every day between 09:00 and 12:30, 13:30 and 16:30.
No activities are conducted on Sundays, only viewing.
Our big cat adventures do however come with a few safety regulations:
Age Restrictions
The big cat adventures are not based solely on age but on the height of the participant. The minimum height requirement for the cheetah encounter is 1.5 metres and above with a minimum age of 15 years.
For our smaller cats, caracal and serval, the minimum height required is 1.2 meters and above with a minimum age of 10 years.
An ID/passport will be required as proof of age in the case of minors.
Anyone shorter than this will not be permitted to participate in the walk or interaction.
The management of Safari Adventures' decision is final.
Health Requirements
Please confirm that all people that have booked to either walk or interact with the big cats should not be suffering from any disabilities either mentally or physical. That they have no major hearing or visual impairments.
If any of the above is found incorrect on the day of your activity NO refund will be considered.
These rules are for your safety.
Please check our tickets and packages for more info.